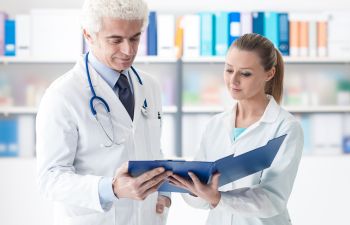 Typically, the only way to correct a hernia is through surgery. Once you have hernia surgery, you will want to be proactive about preventing another hernia from developing. There are certain changes you can make in your daily life that can help you avoid hernia surgery in the future. Here are three lifestyle changes you may need to make after hernia surgery.
Lose Weight After Hernia Surgery
Being overweight can put extra pressure on your abdominal wall. This extra pressure after hernia surgery can cause strain while standing or sitting. Losing weight can help reduce this strain from causing another hernia to develop. Eat smaller meals throughout the day and avoid carbonated beverages and citrus foods. These foods can cause acid reflux, which can be one of the signs of a hernia.
Consume a High-Fiber Diet
Constipation can cause straining while you are using the restroom and increases the risk of hernia development. Consuming a high fiber diet can help you avoid constipation after hernia surgery. Whole grains, fruits and vegetables will also help you with your weight loss goals.
Stay Physically Active After Hernia Surgery
After your hernia surgery, you will need to be careful about exercise. Certain exercises can aggravate abdominal muscles, while others can stretch and strengthen them. Your surgeon can recommend the best exercises for you after hernia surgery. Low impact activities like walking and yoga can be a great way to stay physically active and prevent another hernia.
Professional Hernia Surgery Treatment You Can Trust
Following your hernia surgery, it is important to adopt a healthier lifestyle to prevent the need for another surgery. By incorporating these lifestyle changes, you can significantly improve your overall health and well-being, At Core Surgical, we identify and treat a wide range of different types of hernias. If you need hernia treatment, contact us to make an appointment today.
Posted on behalf of CORE SURGICAL
133 E 58th St Suite 703
New York, NY 10022
Phone: (212) 628-8771
Email: frontdesk@coresurgicalmd.com
Monday - Thursday: 9:00AM to 5:00PM
Friday: 9:00AM to 4:00PM
Saturday - Sunday: Closed