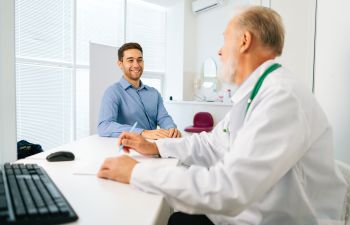 There is no other way to complete hernia repair than through surgery. With the latest cutting-edge advancements, hernia surgery and recovery are quicker than ever before. However, to get yourself feeling your best, and prevent further hernias from forming, there are steps you can take to prevent complications following hernia surgery.
Follow Your Surgical Team's Instructions
It is understandable that you want to get back to your active lifestyle as quickly as possible, and boredom can set in even with today's vastly reduced recovery times. Books, movies, games and other quiet activities can fill the time.
Whatever activity restrictions you are given, you must follow. At the same time, it is important to do any activities you are advised will help speed up your recovery. If you are having trouble following your treatment plan due to pain or other problems, speak to your medical team right away.
Keep The Surgical Site Clean
Even when the surgical site looks small, it is important to keep the area clean and dry. Depending on the type of closures and dressings, your surgical team will tell you how to go about cleaning the area and changing any dressings if needed.
One of the most important things you can do is avoid touching the site with dirty hands. While your hands may seem clean, you should still wash them before you touch, wash, dry or clean the site. Unless otherwise recommended, regular pump soap and warm water is suitable for keeping your hands clean.
Prevent New Hernias from Forming
Improving your diet and including high-fiber foods will help with both healing your existing surgical site and preventing new hernias from occurring. Foods high in fiber keep your bowels regular and avoid straining, which can cause discomfort at the surgical site and cause new hernias to develop.
A high fiber diet will also help with weight loss. Excess weight can create pressure on your incision, and over the long term, extra pounds can strain the abdominal muscles and create another hernia elsewhere.
If you have a hernia, you want the best surgeons with the experience and tools to provide safe and effective hernia repair. With decades of collective experience, Core Surgical can offer relief from hernia pain. Contact us today for more information.
Posted on behalf of CORE SURGICAL
133 E 58th St Suite 703
New York, NY 10022
Phone: (212) 628-8771
Email: frontdesk@coresurgicalmd.com
Monday - Thursday: 9:00AM to 5:00PM
Friday: 9:00AM to 4:00PM
Saturday - Sunday: Closed