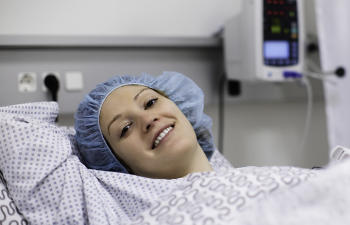 There is little argument that the technology advances over the last decade regarding medical robotics are rather staggering. Surgeons in all specialties are now able to sit at a console next to, or even several rooms away from, their patients while conducting a surgery. A first time observer would truly see a feat of science fiction. But it is indeed happening.
The question of course is: should it be happening? Do all surgeries need or benefit from a robot? This question is currently part of a serious debate regarding robotic surgery, as the costs and time associated with the robot may indeed be higher. On the other hand, once the robot becomes part of a daily protocol, and is used in an efficient manner, would it become a cost savings?
Of note, the technology certainly makes specific operations easier, and perhaps safer. These are usually the laparoscopic procedures which take place in hard to access areas like the pelvis. The robot, with its long reach and highly efficient angulations, can certainly help the surgeon. On the other hand, for procedures which are considered open surgery, like the Athletic Pubalgia repair, the robot is not currently needed. In its current status, the robot does not offer a significant advantage to the open surgical maneuver. But this may be short-lived, as advancing technology abounds, and new applications arise.
Posted on behalf of CORE SURGICAL
133 E 58th St Suite 703
New York, NY 10022
Phone: (212) 628-8771
Email: frontdesk@coresurgicalmd.com
Monday - Thursday: 9:00AM to 5:00PM
Friday: 9:00AM to 4:00PM
Saturday - Sunday: Closed