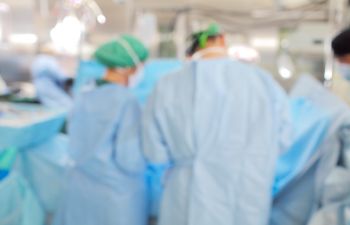 Laparoscopy is becoming a common term for many people, even those outside the medical field. We hear about having a "scope" as an option for certain medical procedures. Breaking down what laparoscopy is and how it's used can help you understand and prepare should you need one.
What Is Laparoscopy?
Laparoscopic surgery is also called minimally invasive surgery. The surgeon operates through a small incision, only about ½ inch. There may be more than one incision. A tiny camera is inserted to allow the doctor to view the area needing repair, which is done with digital imaging and small tools inserted through the opening. Recovery time after laparoscopic surgery is often shorter and less painful than general surgery.
What Conditions Can Be Treated Laparoscopically?
At Core Surgical, we use laparoscopic surgery for hernia, groin and abdominal surgeries when we are able. Laparoscopic surgery typically offers benefits like less bleeding, less opportunity for infection, same-day surgery in many cases and faster healing time.
Can All Surgeons Do Laparoscopic Surgery?
Minimally invasive surgery requires expert training and experience to provide quality results. The precision required is extraordinary, and at Core Surgical, we have excellent surgeons who specialize in this intricate work. Laparoscopic surgery also requires advanced technology and tools that are not available at all clinics.
We examine all our surgical patients to see if this minimally invasive surgical option is suitable for their situation. Our clients appreciate knowing they can receive the care they need with the least amount of recovery time. Having a team of expertly trained surgeons is a benefit in so many ways. It gives you the best possible outcome in the least amount of time.
Please be aware that some cases do require treatment(s) in addition to minimally invasive surgery. Our team will provide you with the most effective combination of treatments to give you a healthy outcome.
At Core Surgical, we are committed to providing top-quality healthcare to families in the New York area. We treat patients of all ages. Our team of surgeons specializes in groin injuries and hernia repair. Our mission is to use our expertise and knowledge to provide the highest level of surgical care possible. All our surgeons are board-certified with 40 years of clinical experience and training. Contact us today for a consultation.
Posted on behalf of CORE SURGICAL
133 E 58th St Suite 703
New York, NY 10022
Phone: (212) 628-8771
Email: frontdesk@coresurgicalmd.com
Monday - Thursday: 9:00AM to 5:00PM
Friday: 9:00AM to 4:00PM
Saturday - Sunday: Closed