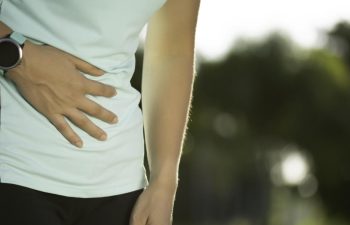 Hernias can occur at any weak point along the abdominal wall between the chest and hips. In a weak muscle, an internal organ can slip through, creating a protrusion that can be painful. Even if your hernia is not causing you discomfort, it is important to have it treated quickly. It can become larger, affecting how the organ functions. If it becomes trapped outside the muscle, it can lose its blood supply. This is called a strangulated hernia, and it is a life-threatening medical emergency. Early intervention is always better than a sudden emergency. Your specialist may suggest laparoscopic surgery, and with good reason.
What is Laparoscopic Surgery?
Unlike traditional surgeries that require large incisions, laparoscopic surgeries use several small incisions to access the inside of your abdomen or pelvis. Once the incisions are made, a small, flexible tube called a laparoscope is inserted through an incision. The laparoscope has both a small, bright light and a tiny camera, sending real-time images of the hernia to a screen for the surgeon.
Laparoscopic surgery is performed under general anesthesia, so you will be asleep through the procedure. The surgical team pumps a small amount of carbon dioxide into your abdomen through a tube, giving the surgeon more room to work. They insert the laparoscope into one incision and small surgical tools into another. Using the camera and tools, the surgeon will repair your hernia. Once it is repaired, the gas is let out of your abdomen and your small incisions are stitched up.
Why Use Laparoscopy for Hernias?
Laparoscopy is considered a minimally invasive procedure and carries fewer risks than traditional surgery. Patients experience reduced scarring, less pain, less chance of bleeding and faster recovery times, sometimes as little as one week.

Despite its benefits, not all surgeons perform laparoscopic procedures, and it is important to seek an opinion of someone who performs the procedure. Core Surgical has board-certified hernia repair specialists that perform both traditional and laparoscopic hernia surgery. If you need a hernia repair, contact our New York clinic to schedule an appointment to discuss laparoscopic hernia surgery.
Posted on behalf of CORE SURGICAL
133 E 58th St Suite 703
New York, NY 10022
Phone: (212) 628-8771
Email: frontdesk@coresurgicalmd.com
Monday - Thursday: 9:00AM to 5:00PM
Friday: 9:00AM to 4:00PM
Saturday - Sunday: Closed